5 Ways to Attract First-Time Homebuyers
[lmt-post-modified-info]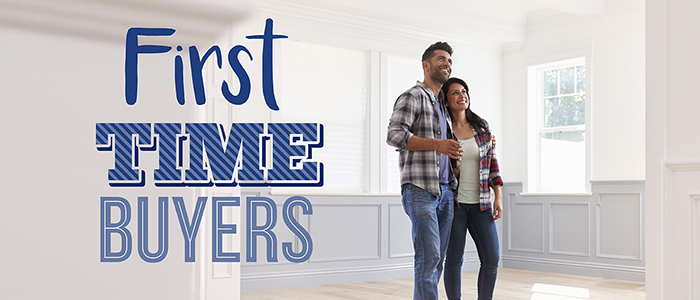 Last year, the median home price reached an all-time high. This year, the housing market was starting off to be just as robust. But while home prices continued to rise, buyers weren't discouraged, as low mortgage rates were helping to fuel home purchasing decisions. The result? More competition to purchase fewer homes. While the current environment of uncertainty makes it challenging to forecast in the short-term, the economic fundamentals for the housing market were strong. They will hopefully rebound quickly to a similarly strong position.
Even in these uncertain conditions, the fundamentals of buyer demand should bode well for homeowners and homebuilders alike. If you're one of them, you could have a profitable position going forward. We recommend you don't get too comfortable, however, as the real estate market can be fickle. Instead, now is the time to plan for the future. Focus on customer experience and create practices and processes that attract first-time home buyers.
Why the focus on new buyers? Find out below.
Attracting the First-Time Homebuyer
According to our surveys, new buyers tend to be more satisfied with their experience than second or third-time buyers. And if customers are satisfied, they're more likely to refer their family and friends to you and support your brand with positive online reviews. The chain effect continues: more referrals and positive reviews means more business, which can help you grow a successful organization. In times of uncertainty, referrals and positive online reviews become more important than ever.
Here are a few tips to appeal to first-time home buyers, and to make their experience with you a positive one:
#1: Sponsor webinars/seminars for prospective buyers.
Set up a free informational webinar/seminar where prospective buyers can ask questions about purchasing a home. (In all likelihood, those attending will be first-time or younger, Millennial buyers.) Make sure to have representation from relevant departments within your organization. Also, avoid overly "selling" your company. Instead, offer objective, professional advice to earn prospects' trust.  
#2: Help home buyers navigate the lending process.
Navigating the lending process can be intimidating for all home buyers, but especially for those who are doing it for the first time. Meet with prospective home buyers to detail what they can expect (web-meetings work very efficiently for this purpose). Then, follow-up with a one-sheeter listing tips to improve their credit score. When the time comes for them to match with a lender or mortgage broker, draw on your industry contacts. Recommend a trustworthy partner who will have their best interest at heart.
#3: Don't push home buyers — especially first-time home buyers — too hard.
Creating an optimal customer experience is the key to homebuilder success. And an optimal customer experience never includes aggressive attempts to close the deal. Instead of pushing your home buyers, gently pull them. Create a positive, seamless experience at every touch point.
#4: Reassure home buyers that everything will be ok.
Unlike experienced home buyers, new home buyers may not understand the nuances of the building process. For example, they might not realize that things don't always go as planned. Reassure them that any home issue will be resolved to their satisfaction.
#5: Continue to monitor and improve the experience you provide to all buyers.
How will you know if your efforts to create an optimal experience for your home buyers are paying off? Instead of relying on anecdotal evidence, invest in a tool like our industry-leading AvidCX platform. AvidCX has helped thousands of homebuilders measure, analyze, and strengthen the value they provide. (Click here to request a demo.)  
By creating processes and best practices that cater to first-time home buyers, you'll guarantee their satisfaction. You'll also encourage them to refer you to friends and family. Take the next step by investing in tools to measure and optimize the experience you provide. By doing so, you'll set your company up for long-term success.