[lmt-post-modified-info]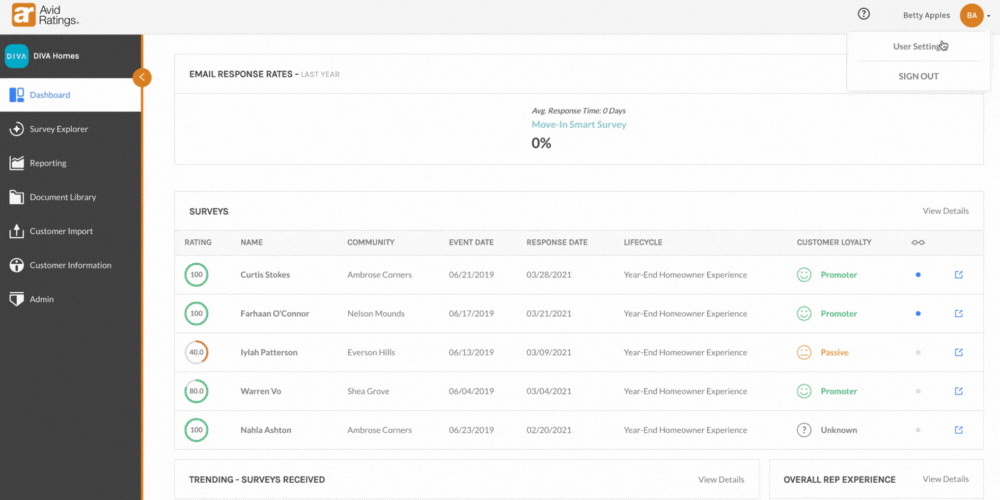 AvidCX provides a number of reports to analyze customer feedback, examine data trends, view competitor benchmarks, and more. To make it easier to save and share these reports, users may now choose from a number of export options.
Users can now download exports to their computer, email them, or both. They can also choose a default export option within their General Settings.
With multiple export options, users can save reports for personal records or presentations, easily share with team members and/or across the organization, and more.
---
How to access export options:

Step 1: Navigate to User Settings -> General Settings -> Report Exports. You will see three options: Email / Download / Both.
Step 2: Choose from one of the three export options.
Option 1: By selecting Email, users will receive the exports in their inbox the same as they would historically in AvidCX. The functionality here has not changed.
Option 2: By selecting Download, users will see a new tab open in their browser that will look like this:
After the report downloads, users will see the following screen, which indicates that the export has been completed:
Option 3: By selecting Both, users will see both functionalities of Email and Download occur. The report will be exported and downloaded in their browser, and sent to their email.